Helpie FAQ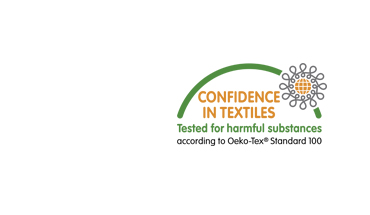 Thys symbol means that the product was tested for harmful substances according to Oeko-Tex® standard 100. You can be certain that every component of this glove was tested for harmfull substance and therefore is harmless for health. This test is conducted by an independient partner institute and take into account several regulated and non-regulated substances.
What does Sanitized® treatment mean?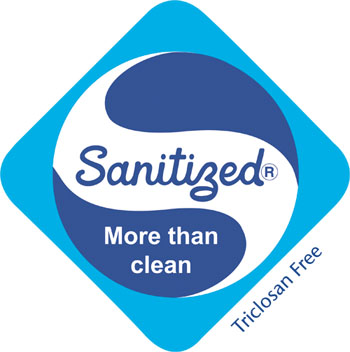 Sanitized® treatment contributes to a Improvement in Hygiene Safety. It keeps odours to minimum and it is like a deodorant to maintain your gloves fresher longer. You will be safe and protected.
Sanitized is safe for the environment and for man and fulfills the strict requirements and needs for applications in the industry. This hygiene function protects the gloves constasntly even between cleaning cycles.
It is durable and safe even after intensive use.
Hinders reproduction of bacteria; unpleasant odors do not develop.
Provides long-lasting freshness.
It increases the useful life of the gloves
It offers more wearing enjoyment during all types of activities.
Encourages ecological awareness
What sizes are available?
Our gloves usually are available in sizes 6-11, but the glove 60-80 is exceptionally available also in size 5
Why do the abrasion cycles number of a glove can handle matter?
Abrasion resistance is measured from level 1-4 (EN388), but within those levels, performance can vary. Level 4 abrasion resistance requires a glove to withstand a minimum of 8000 cycles, but DuraLux range (60-10, 60-11 and 60-12) achieves up to twice as many abrasion cycles, tripling the maximum requirement for level 4 (21.000 abrasion cycles), getting maximum grip even in adverse conditions and keeping the maximum touch, as our second skin. We don't know if someone can do it, but Digitx® can get it!
How can I buy Digitx gloves
We do not supply products directly to the end-user rather our gloves are available through our international partners. Please, send us an email and We will advice you about a distributor in your country or area: [wpforms id="1545"]