What glove size I am: The ultimate guide to choose your right safety gloves.
Some times it is difficult to choose the right size for our hands. Our gloves are available from size 6 to size 11, but the glove 60-80 is exceptionally available also in size 5.
STEP 1. What glove size am I? To find out your right glove size, measure around the hand. You should use your dominant hand:
Get the right size of your gloves. It is very important to choose the correct size for your hand because it is the only way to get full protection. In addition, choosing the appropriate size gains comfort and dexterity.
To know the correct size of your gloves you need two things: Your useful hand and a tape measure.
You just want to twist the tape measure around the widest point of your hand (usually your knuckles). These are the standard sizes that you can find: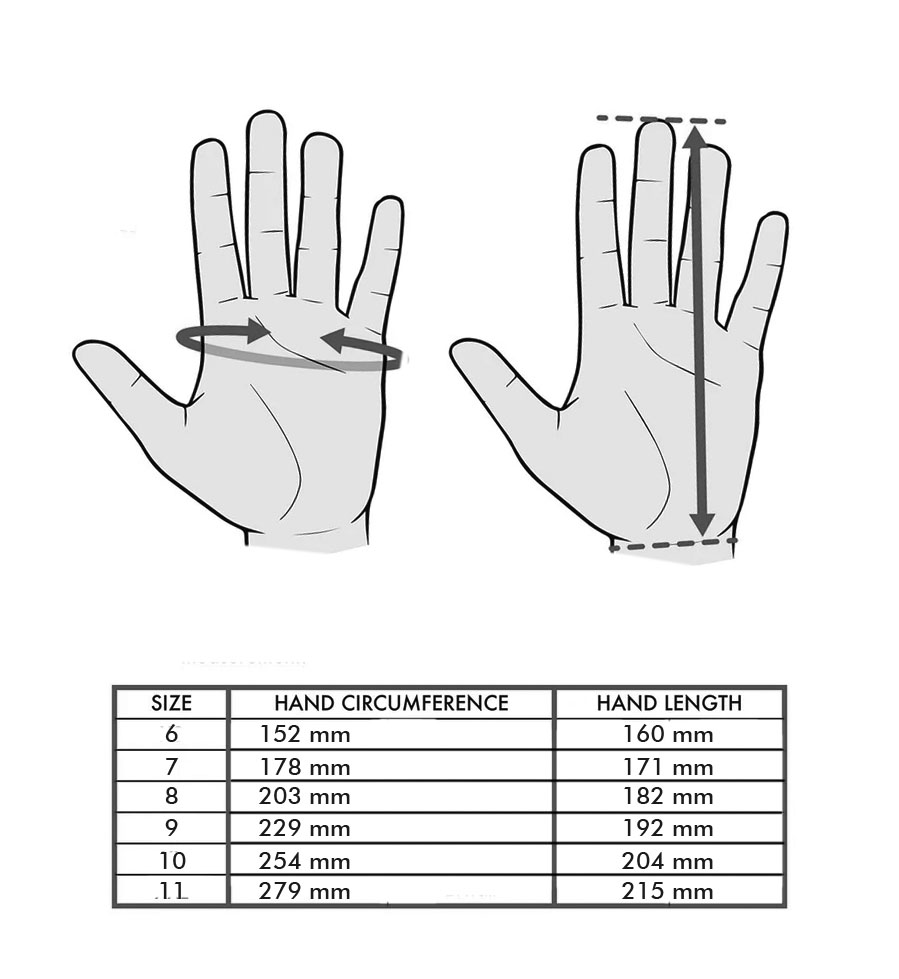 If your hand is between two sizes, always choose the smaller one: Protective gloves should always be tight and get bigger over time.
Step 2. How do I choose the right safety gloves?
You have already chosen the correct size. Now you should decide what safety gloves are best suited for your job. The international symbols that we show below will help you a lot: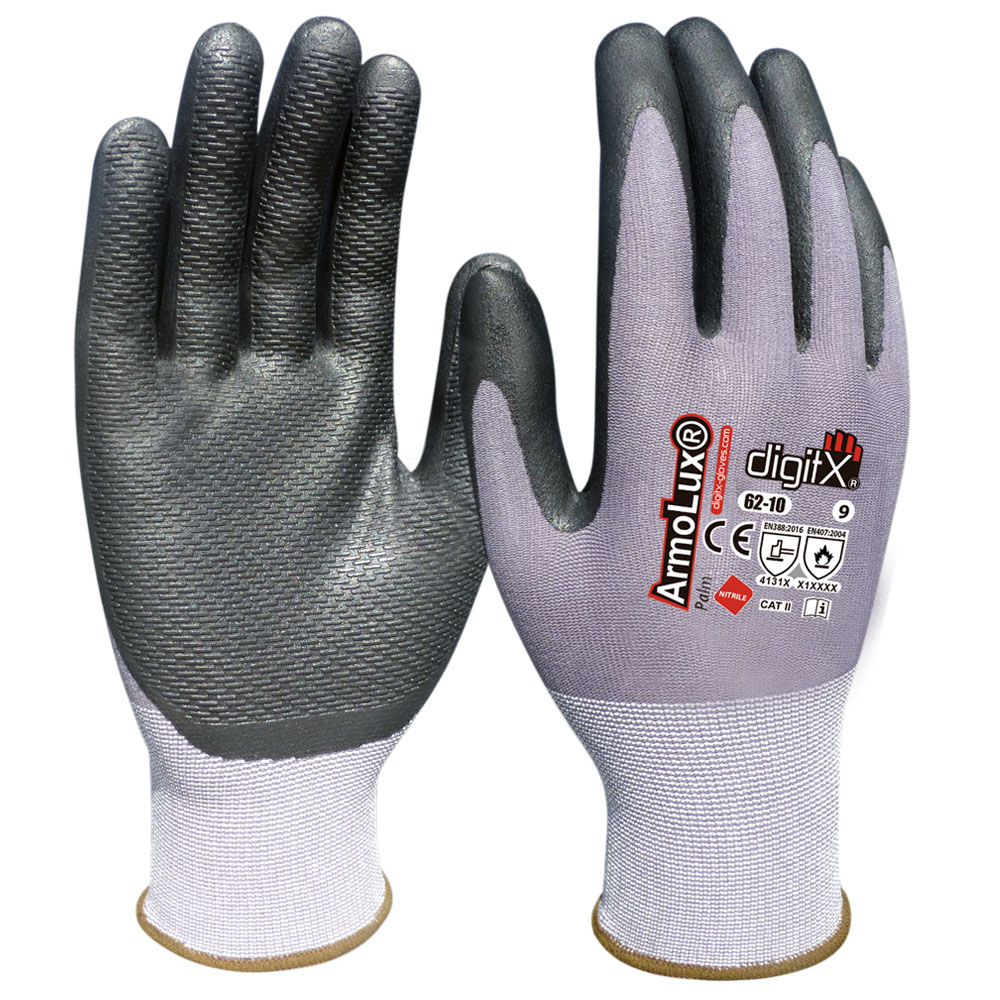 Certificate CE: CE means European Conformity and the CE logo is placed in the products that comply with the european regulation. It should be legible, visible and indelible.
Standards for safety gloves. For example, in the glove 62-10 ArmoLux, you can find the following standards:

EN420: This european standard describes some basic requirements for protective gloves:

Safety gloves must not contain substances that can cause allergies.
Gloves should be designed according to the european standard.
The pH values should always be as neutral as possible.

EN388: This symbol indicates that the glove protects against mechanical risks: abrasion, cut, tear and puncture. The pictogram shows the protection against mechanical risks. These are expressed from 0 (low protection) to 4 or 5 (highest protection). If you see an X instead of a number, this means that the measurement of this performance does not apply to the glove.
EN407: Thys symbol means that the glove is heat resistant.