It is essential for safety to use Gardening gloves for sensitive skin because skin irritation is a common affliction, and the the garden skincare is an important aspect of gardening.
Many plants produce skin inflammation and itching. And it can produce an undesirable raction.
Gardening gloves are essential to care your hands. But it is important to make sure the gloves you choose because will work as hard as you do
Skincare should be a priority for everybody, and Digitx gloves can give you the solution:
Digitx gloves: Gardening sensitive skin gloves with Sanitized treatment
Our gloves provide a physical barrier betweek the hazards and the gardener's skin.
Most of our gloves include the The Sanitized® hygiene function, that protects them from the formation of fungi and algae, reduces dust mites and odors, and provides long-lasting material protection to polymers and paints.
Our gloves are safe and durable even after intensive use.
Hinders bacteria reproduction
Unpleasant odors don't develop.
Provides long-lasting freshness.
Increases the useful life.
Offers more wearing enjoyment during all day activities.
Encourages ecologica awareness.
Some of our gloves have water-resistant materials: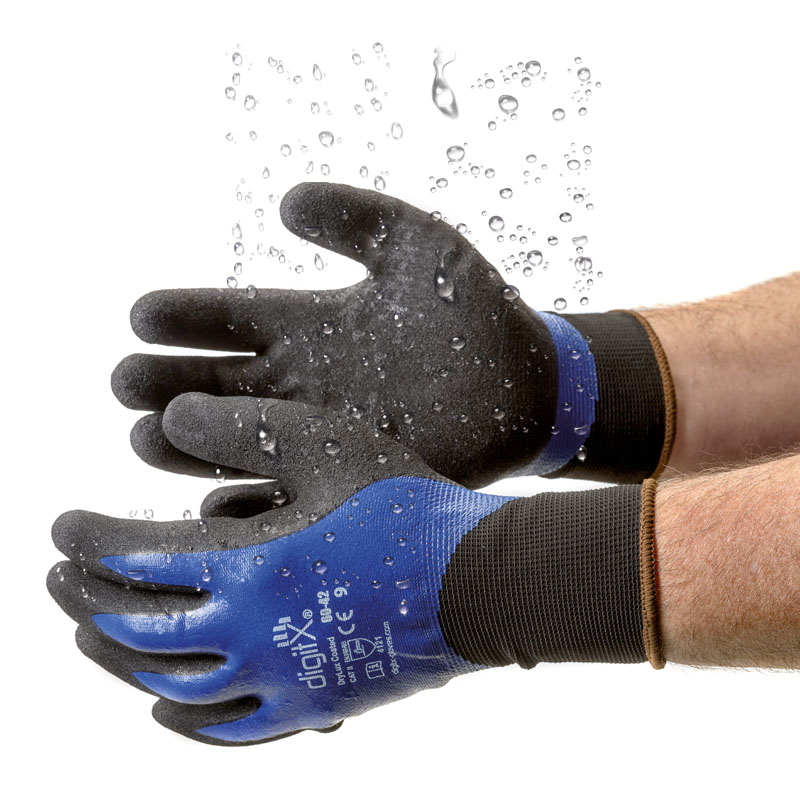 And some ones even boast beautiful patterns and TOUCHSCREEN capabilities, so you can text while gardening: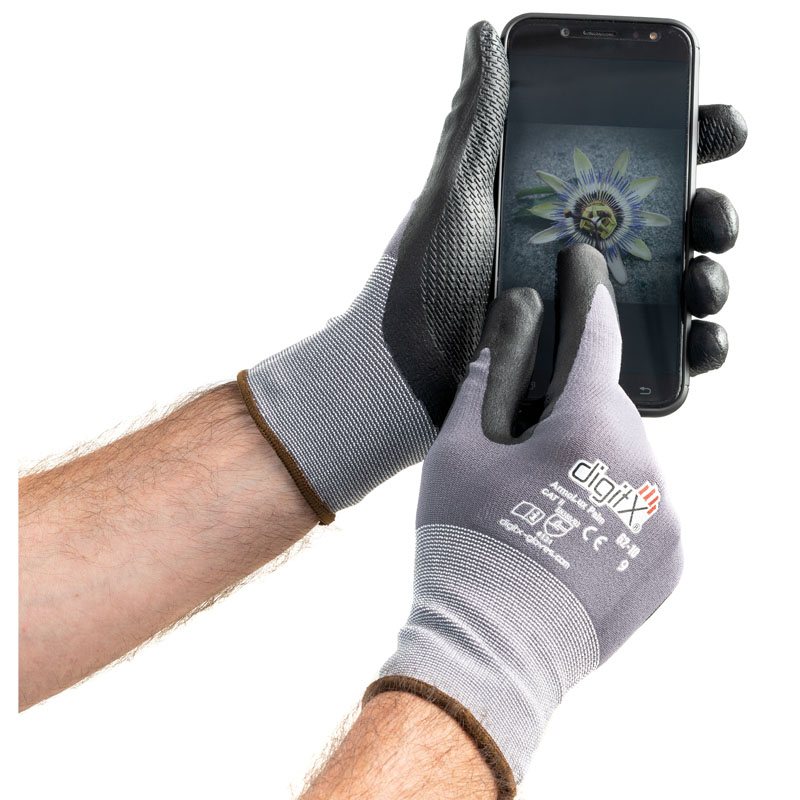 Advantages of using touchscreen gloves in industry
When workers have touchscreen gloves, they are more likely to wear hand protection at all times. It prevents frostbite, finger loss, and other medical problems. Some of these products come in highly visible colors that provide outdoor workers with additional safety benefits.
In almost cases, the accidents are ocurring in brief moments when gloves are taken off. The workers need the safety gloves when they are making the specific task, but sometimes they have to update data in the tablet or computer, or maybe they only want to give their hands a moment to breath.
Today, the world is digital, and it is necessary to make digital gloves. We have developed our ArmoLux 62-14, our first touchscreen compatible glove.