The Oeko-tex certificate is, called STANDARD 100 by OEKO-TEX®, included in the marking of some gloves or garments, is an independent and homogeneous testing and verification system throughout the world for raw, intermediate and final textile products in all manufacturing phases, as well as for the materials and accessories used.
It is the world's leading eco-label for textile products.
Products that carry this label have been evaluated and certified by internationally recognized institutes. In addition, with this certification, the consumer is assured that textile products have been analyzed for substances that are harmful to health.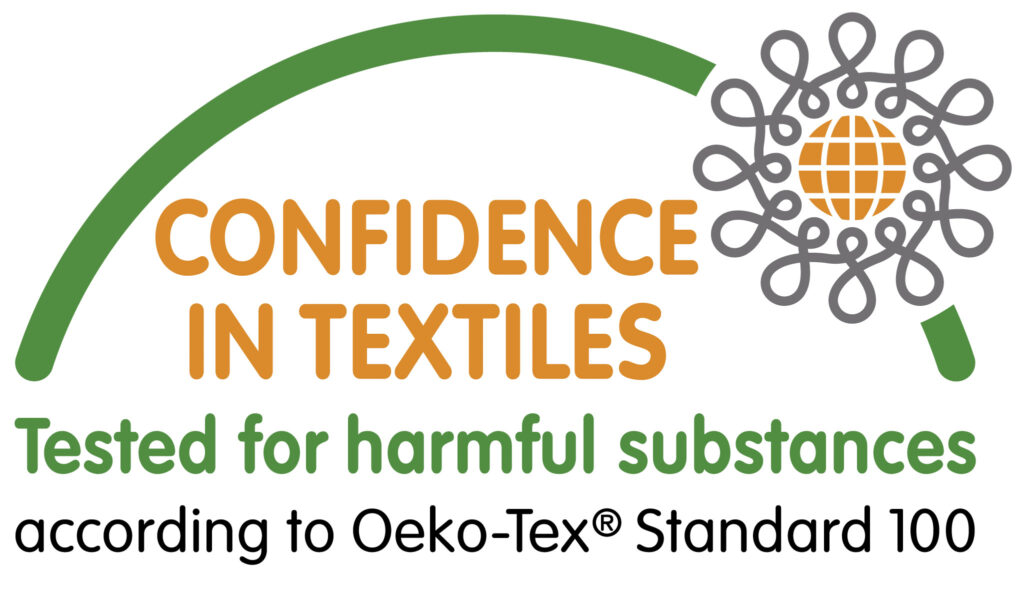 Meaning of the Oeko-Tex certificate
Oeko-Tex is a registered trade mark, representing the product labels and company certifications issued and other services provided by the International Association for Research and Testing in the Field of Textile and Leather Ecology (Oeko-Tex for short).
Since its introduction in 1992, the main objective of the STANDARD 100 by OEKO-TEX® has been to develop test criteria, limits and test methods on a scientific basis. Its wide and strict catalog of measures, with several hundred specific regulated substances, allows the STANDARD 100 by OEKO-TEX® to consider:
• Important legal regulations such as prohibited azo dyes, formaldehyde, pentachlorophenol, cadmium, nickel, etc.
• Numerous chemical substances that are harmful to health, even if they are not yet regulated by legislation.
• Requirements of annexes XVII and XIV of the European Regulation on chemical substances REACH, as well as the list of candidate substances SVHC of the ECHA (European Chemicals Agency), provided that, in the opinion of the group of experts of the OEKO-TEX® Community, relevant to fabrics, textile products, garments or accessories. Discussions and developments that are considered relevant are incorporated as quickly and effectively as possible through updates to the STANDARD 100 by OEKO-TEX® requirements.
• US Consumer Product Safety Improvement Act (CPSIA) requirements for lead.
• Many classes of substances also relevant for the environment
From a consumer point of view, STANDARD 100 by OEKO-TEX® contributes to high and effective product safety thanks to its decades of experience. The test criteria and limits far exceed the national and international regulations in force. In addition, comprehensive product controls and regular company audits develop sustainable industry awareness around the world regarding the responsible handling of chemicals. This concept has given the STANDARD 100 by OEKO-TEX® a pioneering role for many years.
Oeko-Tex Certificate on the Digitx Gloves
For the certification of products under the STANDARD 100 by OEKO-TEX® it is a requirement that all the components of an article satisfy the required criteria: both the outer fabric and, for example, the thread, the interlining, the pattern, etc. as well as non-textile accessories such as buttons, zippers, rivets, etc. Other requirements are the presence and use of operational quality assurance measures, as well as the legally binding signing of declarations of commitment and conformity by the applicant.